Your cold storage facility works hard to control and maintain its internal temperature, but energy losses still occur, impacting on operating costs. According to studies, the largest heat load comes from the infiltration of warm, humid outside air and to a lesser extent, the leakage of refrigerated air to the outside.
While there are other influencing factors, doors create the greatest losses on a proportional basis irrespective of size, traffic usage and other factors.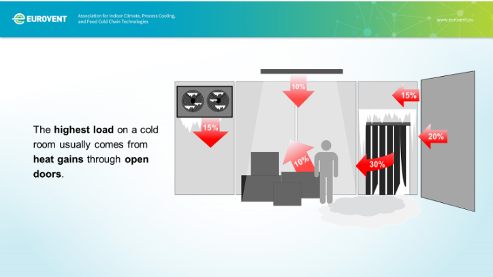 Unprotected doors not only increase energy costs, but also impact on other operating costs through increased maintenance, reduced equipment life, stock losses and OH&S issues and claims.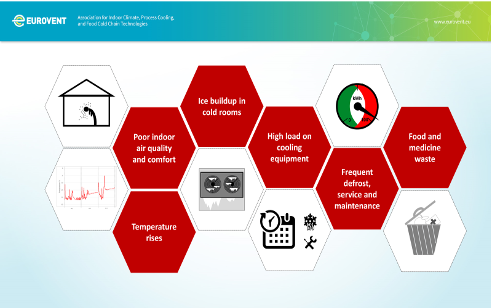 Over the years, a number of potential solutions such as plastic strips, fast closing doors and air locks as well as interlocking inflatable airbags between the dock door and reefer. While these have achieved varying degrees of efficiency and cost effectiveness, moisture transfer problems, ice build-up and increased traffic still occur.
Frico AB of Sweden is one of the world's leading air curtain designers and manufacturers, supplying to cold store companies for many years. With a philosophy of continual product development, they've undertaken research and trials to better understand the impact of pressure, temperature and air flow in the entrances to cold store facilities. Carried out in climates ranging from Sweden to Thailand, their findings were analysed for commonality and variances. And the results have been surprising! It's given us reason to rethink not just air curtain design, but also usage.
Figure 3 shows the impact of pressure on a closed door and the flow of outside air when the door is opened. Cold stores are normally negatively pressurised so when the door is opened, warm outside air is sucked into the store at the top of the door and the internal chilled air is forced at the bottom. Figure 4 shows the positive impact of a Frico air curtain, which prevents the warm air entering the cold room and thereby maintains the integrity of the door. (source – Cold Star Logistics)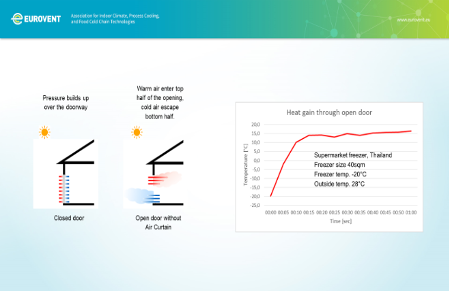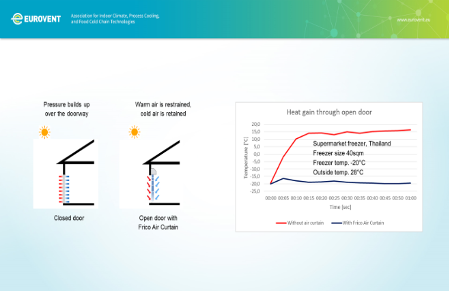 Frico's extensive research has determined that by preventing warm air infiltration, significant energy savings are achieved in the overall cold room operation. However, to do that effectively, the air discharged from the air curtain must be balanced and consistent across the air curtain, to provide laminar flow and prevent air stream distortion (see figures 5 and 6)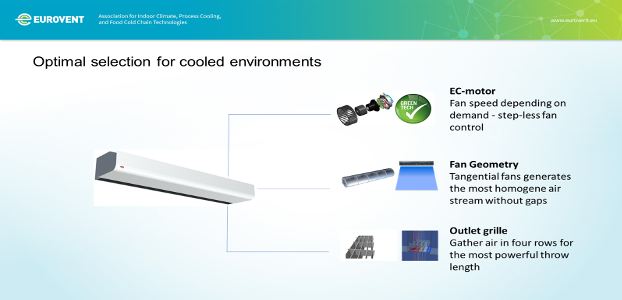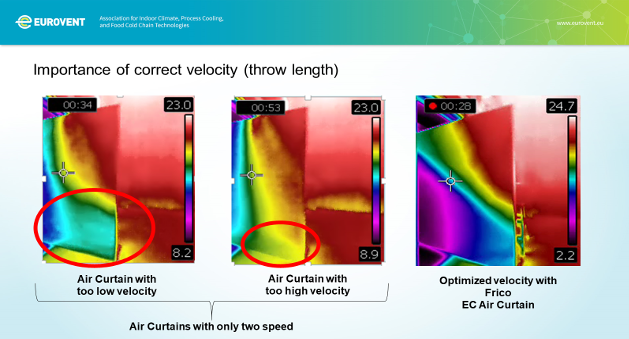 Ongoing monitoring and data logging of cold stores in different climates with similar internal ambient conditions, and comparing those with and without Frico air curtains, has shown consistent positive results (see figures 7 and 8).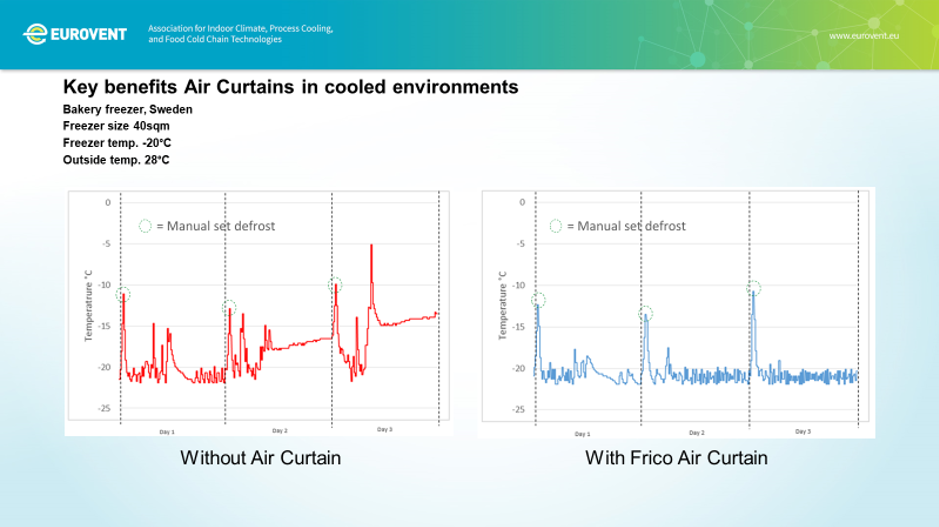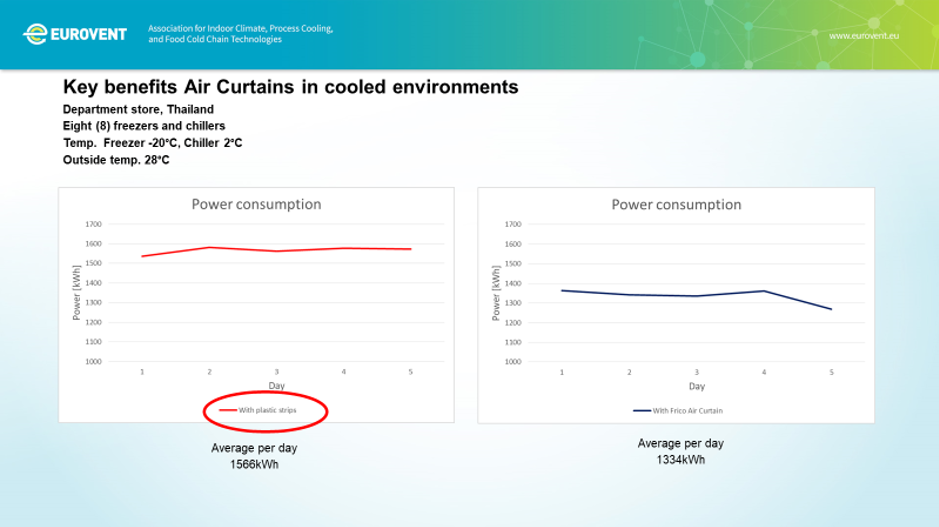 The new range of Frico PAEC air curtains for cold store use, when correctly sized and installed, not only reduce direct operating costs for cold store facilities but also provide the added benefits of improved safety, lower product wastage and extended equipment life.
To discuss the suitability of a Frico air curtain for your cold storage facility, call Australian Climates Agencies on 03 5981 0308, or visit us online to find your nearest authorised distributor.